No doubt about it, guns require a lot of safety precautions and training in order to be used correctly! Just like a power tool, you need to know how to operate a firearm, how to care for it, and what to do when something goes wrong that you might need to troubleshoot in a safe manner. If you are just getting started in firearms, we here at ProShots would love to assist you. We work with beginners all the time and feel that there are some basic bits of knowledge that can be helpful for everyone.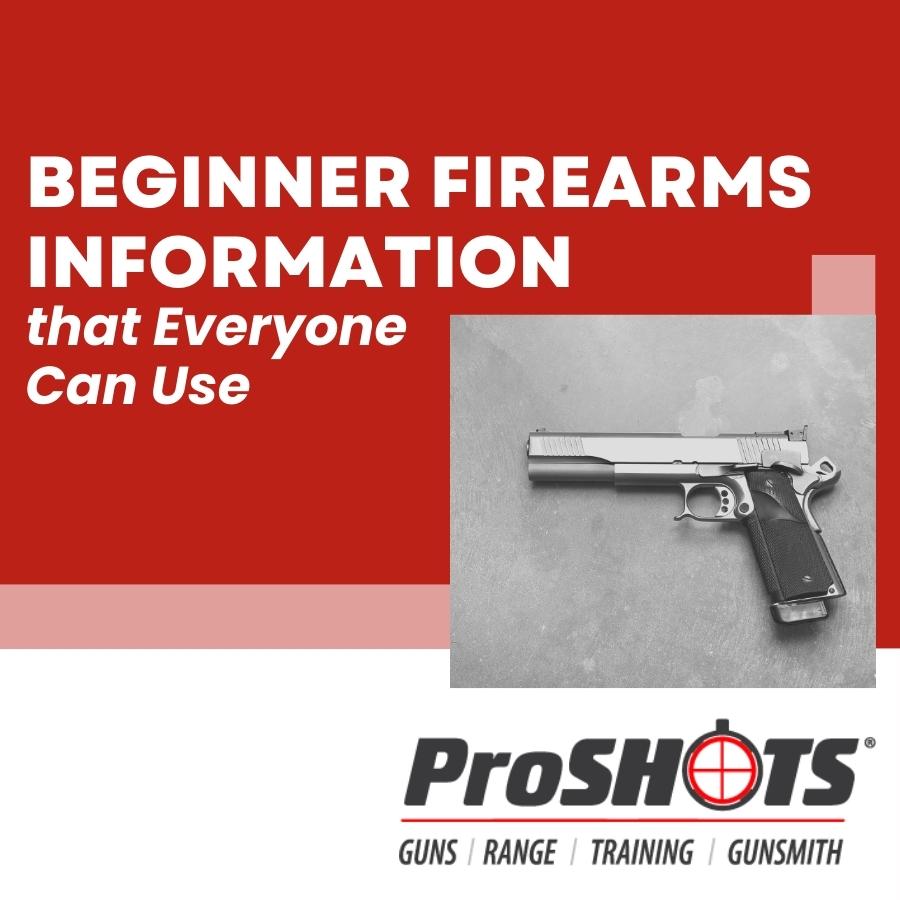 First, find yourself a great shooting range that offers beginners classes. If you are located near our ProShots locations, we would love to help you! However, if you are too far to travel to us, find a local, licensed shooting range that can assist you with beginner training. You will learn basics of beginner training in gun safety, how to hold a firearm, the basics of shooting, cleaning and assembling your firearms, and much more useful information.
Second, in addition to choosing the right gun and getting yourself the proper training, make sure that you have the right licensure for yourself as well. Check the firearm laws in your state and ask a lot of questions from experts who you are in your area.
Finally, take proper safety and precautions at your place of residence if your gun will be stored there. Make sure that your children know that they should never touch a gun without an adult present, and that every gun should be treated as though it is loaded and ready. Gun safes and locks are also crucial.
If you have questions about beginner training options, please feel free to contact us here at ProShots today.