If you enjoy shooting for recreation or hunting, you may want to share that enjoyment with your kids. Here at ProShots, we fully support the idea that guns can bring families together and families are always welcome at our facility. We also offer classes that can help those who are learning to shoot. If you don't feel comfortable teaching your children yourself, we could even arrange one-on-one or custom training and help with the fundamentals.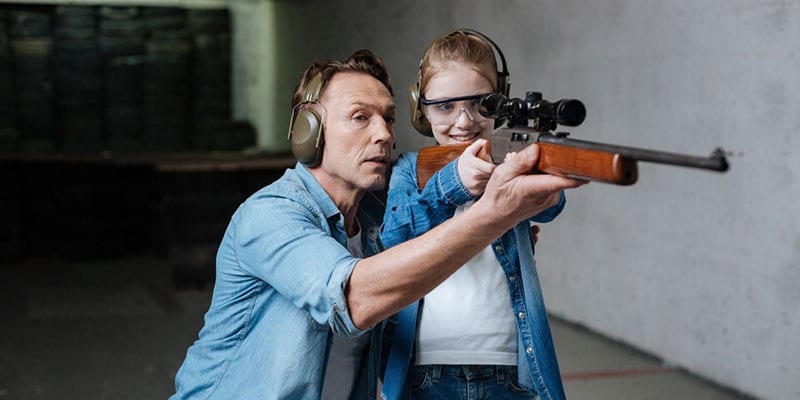 Are you planning on teaching your children to shoot on your own? Here are some things to remember:
Teach the language of firearms: Anyone who uses a gun should be able to identify the major parts and understand how the gun works.
Keep sessions short and positive: Keep your messages and communication clear and don't create pressure over the results. Starting off, 10- or 15-minute sessions about guns, gun safety and shooting fundamentals are plenty.
Start off slow and easy and build: The first time your child shoots the gun, once is probably enough. Consider recoil as well and make sure you prepare your child for what it will feel like when the gun fires.
Focus on fundamentals and good form: It can be harder for children to have good form when holding a full-sized rifle and learning to shoot.
Another consideration when your child is learning to shoot is making sure that you take advantage of good weather. While it may not be the best hunting weather, it will keep everyone's attitude more positive, and don't forget to pack plenty of snacks.