Whether you own one gun or entire safe of firearms, you know that having a reliable gunsmith can make all the difference when it comes to the way your guns perform. But what exactly does a gunsmith do, and how can they help with your guns? Here is a closer look into what a gunsmith does.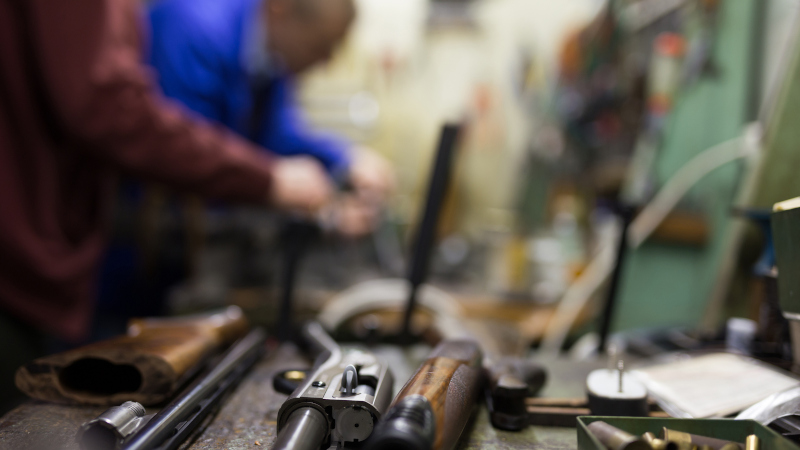 By definition, a gunsmith customizes, repairs, and assembles guns according to a gun owner's specifications and needs. Most gunsmiths use a variety of intricate tools to do their work, and some even create their own to accomplish what their customers want. Gunsmiths must be licensed, and they must have extensive knowledge about firearms and firearm safety. Here are a few things a gunsmith can help you with:
Fix broken firing pins in your gun
Build a gun based on your specifications
Put your gun back together correctly
Fix damage or cracks to your gun's metal or stock
Fix alignment and timing issues
Clean and lubricate your gun for improved performance
Provide replacement parts and install them
Add aftermarket parts to your gun to make it more comfortable to use
Fit barrels and remove corrosion, dents, and scratches
Repair barrels, modify triggers, and add accessories
And more!
If you are looking for a gunsmith to help with any of these tasks or another gun-related project you have in mind, come and see us at ProShots. We can set you up with our gunsmith and help you repair or modify your firearm.