When you go and do any activity, you want to make sure you're dressed right to feel comfortable and confident. The gun range is no different, and what you wear can either enhance or detract from your experience. Before you make a visit to our gun range, read these "dos and don'ts" of what you should wear.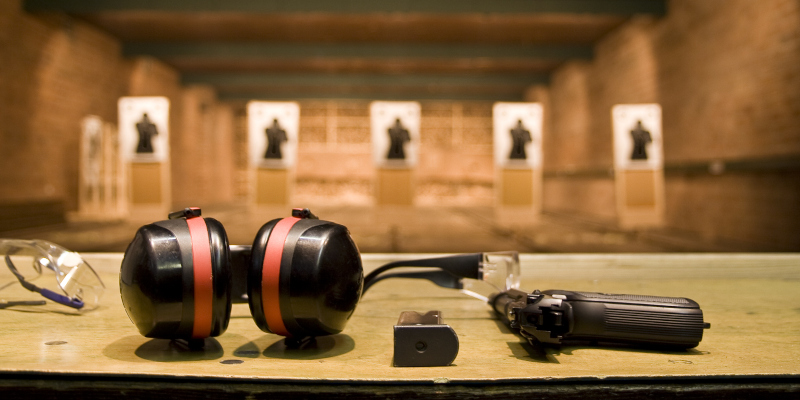 What to Wear
When you go to our gun range, always wear a hat. A hat will protect your face and your head from any cartridges that get ejected. Your hat can also help keep your hair out of your eyes, so nothing obstructs your view when you shoot. You should also plan on wearing proper ear and eye protection.
As far as clothing is concerned, wear long pants and something you can move around in freely. Plan on dedicating a specific outfit that you wear when you go shooting to reduce the number of lead particles that get mixed with your other clothing.

What Not to Wear
Don't wear a shirt that does not cover your upper half effectively. When you visit the gun range, we highly recommend wearing a long-sleeve shirt. You should also never wear open-toed shoes and refrain from wearing a lot of jewelry that could get in the way when you shoot at our gun range.
Overall, concealing, comfortable clothing is the best choice for your next visit to the gun range. If you have any questions, don't hesitate to give us a call.