Gun cleaning is one of the basic steps in caring for a gun — you've got to get rid of that buildup and gunk if you want your gun to function properly. Still, if you don't know what you're looking for, you might not be able to know when it's time for gun cleaning. These signs below are common indicators that you should have your gun cleaned.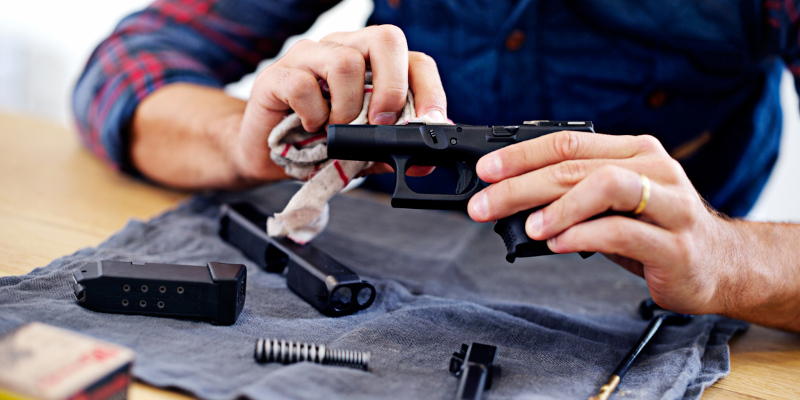 You don't know when your gun was last cleaned: Most people in the gun industry agree that you should have your gun cleaned after every use. However, depends on the gun. Some guns, like rifles, should be cleaned based on the number of rounds shot. Either way, you should at least have your gun cleaned every few months. If you don't know when your gun was last cleaned, then you're probably due for a cleaning.
Corrosion has built up: Waiting too long to clean your gun can result in buildup and corrosion. Shooting leaves residue, which can then turn into corrosion, and that can eventually turn into rust. And no one wants their gun to get rusted over.
Your gun is having issues: Corrosion, and other factors, can create issues with your gun. Gun cleaning often involves breaking down the gun, inspecting each part, and cleaning and lubricating every piece. If your gun is having issues, cleaning your gun might be able to help. It's also a good way to check on the mechanics of your gun.
If you have questions about gun cleaning or need help cleaning your gun, visit us today at ProShots!