In the same way that you take your vehicle to a mechanic who specializes in working with cars, you'll want to take your gun to someone who specializes in working with guns any time you need repairs, maintenance, or other work done. This specialist is called a gunsmith. Here are a few things that a gunsmith can do for you.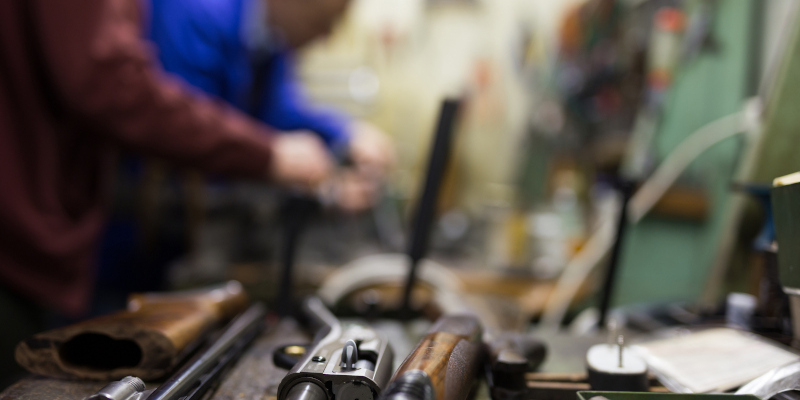 Repairs: A gunsmith is just the person you need for any repairs for your gun. They can repair broken firing pins, damaged or cracked stocks, alignment issues, trigger issues, damaged or corroded barrels, or any other repairs you may need to return your gun to optimal working condition.
Gun customization: A gunsmith has extensive training and knowledge about all the different parts of a gun. They can help make adjustments to a gun, so it is customized to your specifications and preferences. They can also add accessories and other customizations to your existing gun to make it more to your liking.
Gun maintenance and cleaning: A gunsmith can also handle any gun maintenance and cleaning you need to do for your gun. Such maintenance and cleaning is necessary to keep it performing smoothly and lasting as long as possible.
A gunsmith is licensed, trained, experienced, and knowledgeable. You can trust them to practice the necessary safety protocols when handling your gun as well as handling all the different parts correctly to return it to you in the best possible condition. You can give us a call if you would like to learn more.