When you need a gun repair, it can be hard to do the work on your own. After all, gun repair was never a requirement for purchasing and handling your own gun. You'll want to take it to a gun store that has a gunsmith on staff. We at ProShots can offer any repair services you need from our professional gunsmiths. Here is what you can expect from our gunsmith repair services.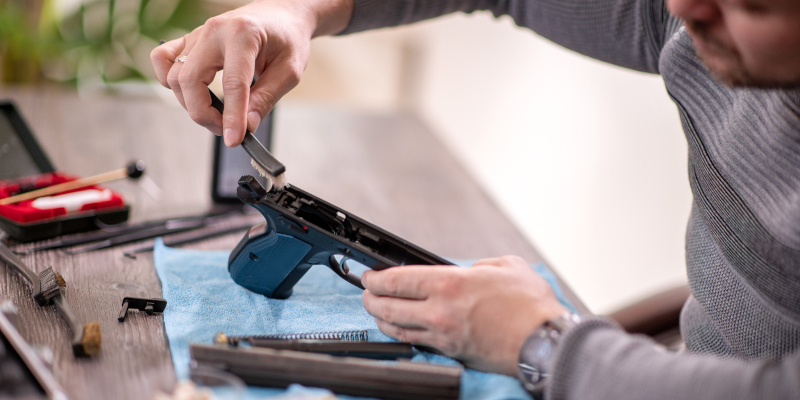 Certified gunsmiths: Our gunsmiths are certified, educated with gunsmithing degrees, and highly experienced in a wide range of guns and repairs. You can trust them to handle any gunsmith repair you may need with the utmost accuracy and efficiency. They can also answer any questions you may have along the way.
No cut corners: You will never find us cutting corners when it comes to our gunsmith repair services. We will always take every job very seriously and show absolute professionalism. We also value our customers and their guns. We will work hard to preserve the high quality of your gun and will return it to you in reliable and working condition.
Repairs of any kind for any gun: We have experience with a wide variety of guns and brands of guns, so we can handle just about anything. We are familiar with Glock, Smith & Wesson, Kel-Tec, Ruger, Sig, and more. Our gunsmith repair services can include end-plate replacement, stock repairs, chamber polishing, and everything in between.
These are just a few things you can expect from our gunsmith repair services. You can give us a call if you would like to learn more.