ProShots carries a full line of accessories for your firearms that is honestly two big to list, as well as a host of other personal protection products, so we are just going to hit the highlights. If ever you are not sure what we have, or what you need, our knowledgeable staff will be happy to assist, and answer questions about our various product lines: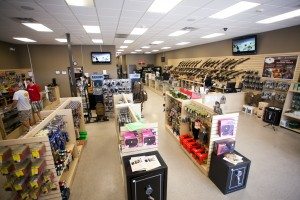 HOLSTERS
GRIPS
TRIGGER KITS
CONCEAL CARRY PURSES
GUNBELTS
AR-15 PARTS/TOOLS
AMMUNITION
SNAP CAPS
MAGAZINES
RELOADING SUPPLIES
TARGETS
CLEANING EQUIPMENT
SAFETY GLASSES
HEARING PROTECTION
GUN LOCKS & GUN SAFES
RANGE BAGS, GUN RUGS & RIFLE CASES
RIFLE STOCKS, FORENDS & RAILS
SLINGS
SLING ATTACHMENTS
LASERS
SCOPES
RED DOT SCOPES
BLACKPOWDER/MUZZLELOADING SUPPLIES
FLASHLIGHTS
MISC PARTS FOR PREVILENT FIREARMS
PEPPER SPRAY
STUN GUNS
TASERS
Like I said, its a long list, and if we don't have exactly what you are looking for we can always get it in. For specifics on products and availability just give us a ring at (336)969-4867.                                                                    Or better yet, stop by!