Return your firearm to A1 condition with our professional, thorough gun cleaning services.
All responsible gun owners know the importance of gun cleaning, but over time, basic cleaning may not be enough to keep your gun in top condition, reducing its safety and reliability. Here at ProShots, we offer professional gun cleaning services that go way beyond your basic field strip. Our expert gunsmiths will return your firearm to A1 condition by following a carefully prescribed protocol during your gun cleaning: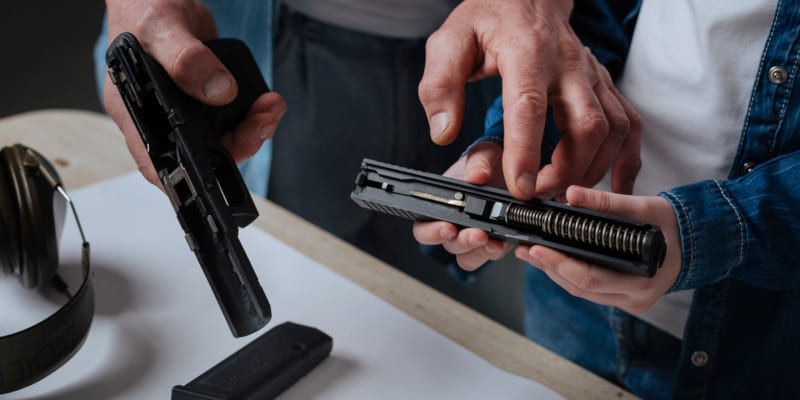 They will fully disassemble your firearm.
They will clean each component fully and individually.
They will lubricate as needed.
As they are cleaning and lubricating, they will also inspect each part.
They will perform a thorough function check on your firearm, making sure it is in top shape.
Periodic gun cleaning is also a great way to make sure that any minor repairs or adjustments that are needed for your gun are completed by a professional. Along with gun cleaning, we also offer fouling services for no extra charge (we just need ammunition to use during this service). These services are recommended for anyone who plans on using their firearm for competitive venues, defense purposes or hunting applications.
As with all our services, we will never cut corners during gun cleaning and everything will be done by the book every time. We are proud to be your one stop shop for all things gun related in the Winston-Salem, North Carolina area. Give us a call or stop by today.
---
At ProShots, we offer gun cleaning services to customers throughout North Carolina, including Winston-Salem, Rural Hall, Oak Crest, Walkertown, Tobaccoville, Pfafftown, Bethania, and Forsyth County.