Are you wanting to learn how to shoot a gun, but don't know where to start? A gun range is an excellent place to shoot your first gun or become more comfortable with firearms. Here's why a gun range is the best place to learn how to shoot.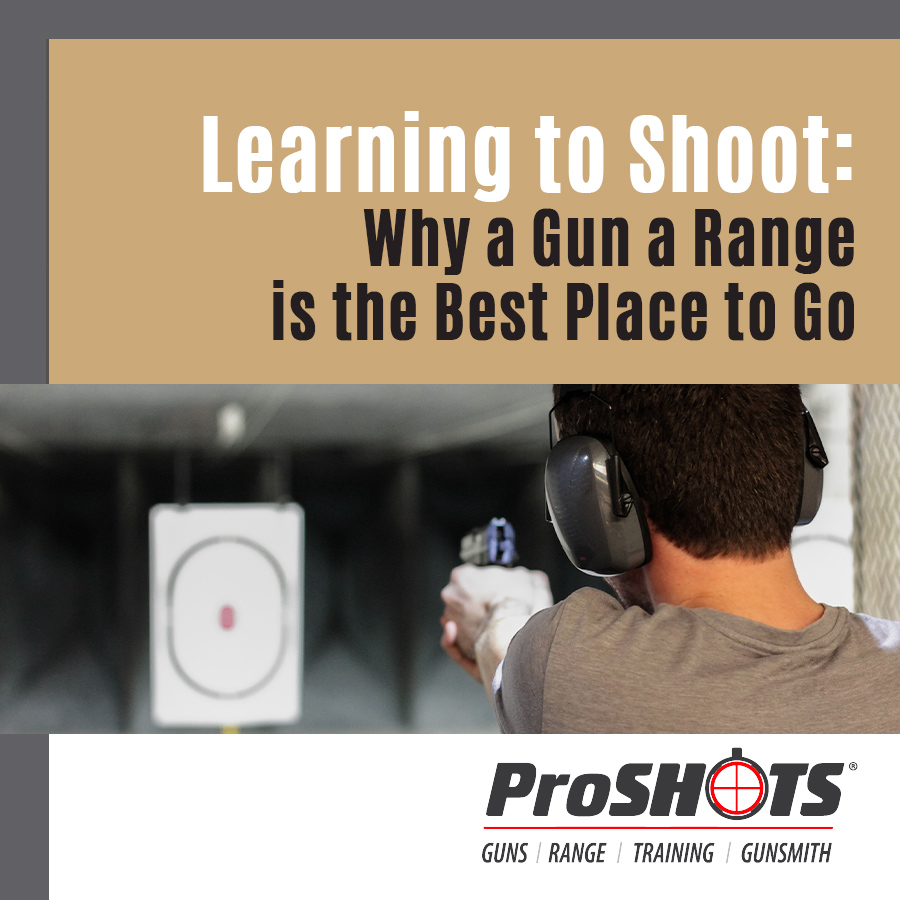 Safety – If you're learning to shoot, a gun range is the safest place to do so. A gun range practices proper gun safety and will teach you the ins and outs of gun safety, which is the first and most important step to learning how to shoot a firearm.
Experienced Instructors – Gun ranges have experienced instructors who will teach you everything you need to know about shooting a firearm. Having an experienced instructor is important to ensure that proper gun safety and operation of the gun are taught.
Judgement Free – At ProShots, we offer judgement-free lessons, so you don't have to worry about the stress of learning something new in front of others. We are happy to teach you proper gun safety, etiquette, and operation to help you feel confident at the gun range.
Practice – Once you've learned the basics of shooting a firearm, you can continue to visit us to practice and improve your skills.
We hope you consider visiting our gun range at ProShots when learning to shoot a firearm. We provide lessons that will encourage safety, comfort, and confidence in your shooting capabilities. If you have any questions regarding shooting lessons, or other services we provide, please contact us at ProShots today.