Introduction to Firearms
Perfect for Our New Shooters

Basic Pistol
Great Class for All Skill Levels

Tactical Pistol
Prerequisite – Basic Pistol


Gun Training
Our gun training will provide the skills you need.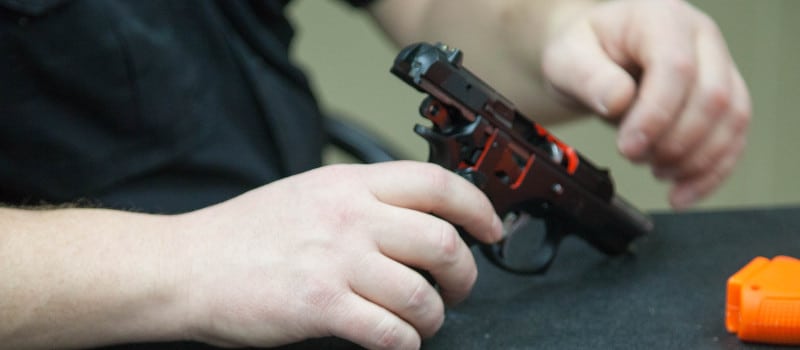 One of the most important parts of being a responsible gun owner is getting the appropriate gun training, so you can be proficient. Here at ProShots, we offer a wide range of classes for every skill level and type of firearm, so you can be confident you'll react properly should the need arise. Gun training is also something you should be involved with on a regular basis, so your skills stay sharp.
Our 8-lane indoor gun range is a clean, safe environment conducive to learning about firearms and becoming proficient with whichever type you are interested in. We offer classes in handguns, shotguns, and rifles with everything from introduction and basic classes to advanced and tactical classes. We are also willing to work with you to design a custom gun training experience for either a one-on-one, private session or for a group. Whatever you need, including off-site gun training in the Winston-Salem, North Carolina area, we can make it happen for you.
Our gun training is also ideal if you would like to get involved in shooting competitions and events that we hold throughout the year. Some of the options include golf ball shoots, bowling pin shoots, fund raising events, and dueling tree competitions. We can also arrange a private event for your group. Whichever event you enter, you can feel confident you'll do well after getting a few of our gun training classes under your belt.
If you have any questions about gun training or any of the services and sale items we offer, don't hesitate to give us a call or stop by and see us. We look forward to providing you with one-on-one gun training or seeing you in one of our group classes.
Similar Services We Offer: