We are your one-stop shop for firearms for sale and much more.
Have you shopped somewhere that has firearms for sale and found that you couldn't get answers to your questions? Sadly, many gun retailers employ people who don't have a background with firearms and can't give you the personalized attention you need when making the important decision about which of the firearms for sale will be best for your situation. That isn't the case here at ProShots. Our team comes from backgrounds in law enforcement, shooting competitions, sporting, military, and gunsmithing. We have a passion for what we do and the collective wealth of experience to do it well.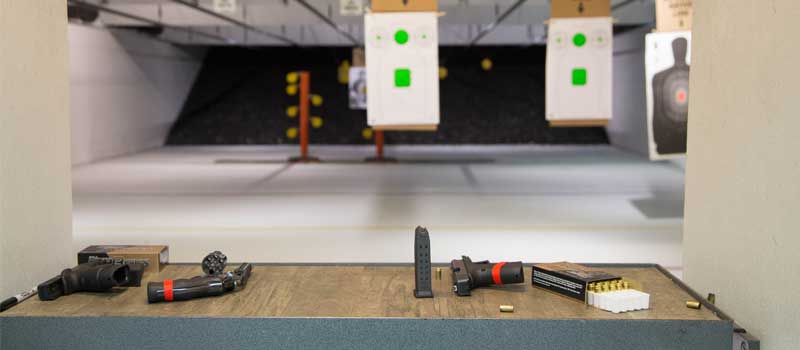 Another thing that sets us apart from other dealers in the Winston-Salem, North Carolina area is that we're more than happy to provide you with the time you need so you'll be confident you've made the best choice. Stop by and grab a cup of coffee and pick our brains for as long as you need to!
One of the things that most people misunderstand is that shopping for firearms for sale is similar to buying a vehicle. You wouldn't get a brand-new car without test driving it, so why would you buy a firearm without trying it out? We have a long list of guns available for rent, so you can try a particular type before you buy one for yourself. This way, you'll know how well it fits your hand, works with your hand strength, and other attributes.
Whether you are looking for a new or used gun, you can have confidence that you'll find what you need here. We also carry a full line of accessories, and there's always a good chance we can get whatever you need. We also accept trades, so if you have a gun that isn't suiting your needs, we'll be glad to appraise it and provide you with a fair offer. Stop by and see us today to learn more about our inventory of firearms for sale.
---
At ProShots, we offer firearms for sale to customers throughout North Carolina, including Winston-Salem, Rural Hall, Oak Crest, Walkertown, Tobaccoville, Pfafftown, Bethania, and Forsyth County.
Similar Services We Offer: