An indoor gun range is a great place to practice your shooting skills or test out different guns before deciding what kind of gun you want to buy. However, depending on the amount of shooting experience you have, you may not know what to expect when visiting an indoor gun range for the first time.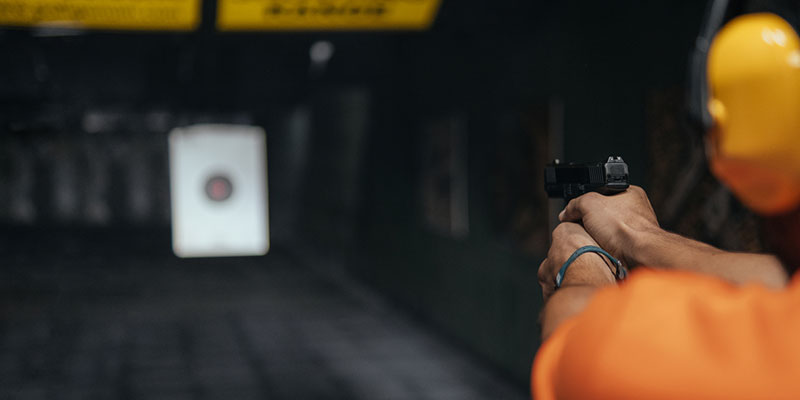 One of the first things you should expect is a discussion about safety concerns. Shooting a gun comes with different safety precautions, such as always treating guns as if they're loaded and keeping your gun unloaded until it's time to shoot, that are important to keep in mind at all times. Various signs, instructors, and other reminders of basic safety considerations will be present during your time at the indoor gun range.
Another important expectation is being prepared for different procedures and regulations. While there are certain standards that are put in place for all indoor gun ranges, each range will have their own procedures, policies, and guidelines for your time shooting there. To prepare for your visit, make sure to reach out to the range to ask what their specific policies are, so you know what to expect when you get there.
We want you to enjoy our indoor gun range while also feeling safe and prepared during your visit. Here at ProShots we are happy to answer any questions you have before and during your time here at the indoor gun range, so reach out to us today with any questions about our indoor gun range, to learn about our memberships, or to schedule a time.