There are many people out there who love guns – those of us here at ProShots included! When it comes to firearms, the machinery and mechanics of them can be fascinating to people so much that they want to make their career about working with this important piece of weaponry. A gunsmith is an individual who is able to make money from working with, repairing, customizing, and building firearms. Many gunsmiths truly enjoy and love their work. Do you think you could be one of them? Here are a few things you'll need if you are considering becoming a gunsmith.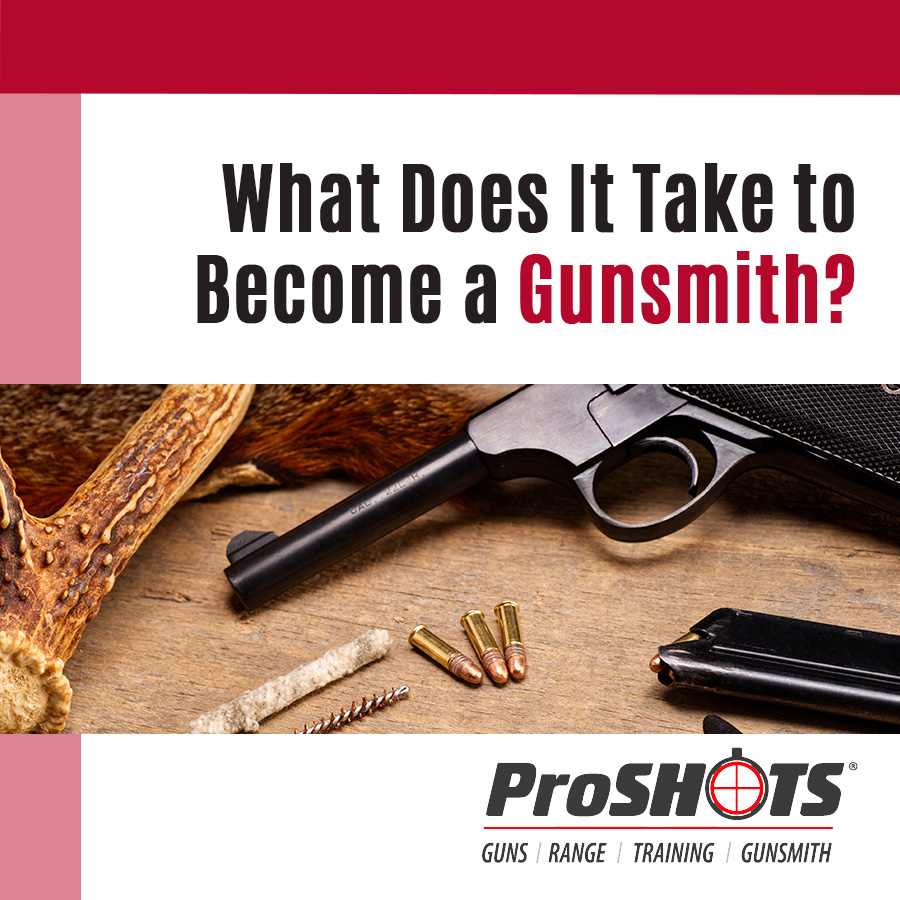 A high school diplomas. While there are several ways to earn your gunsmithing license, they almost always start with your high school diploma.
A Federal Firearms License. This type of license is given out by a government branch and will require you to be fingerprinted, interviewed and submit to a background test before working as a gunsmith, especially if you intend to open your own business.
Ability to Work with Your Hands. Gunsmithing is a very hand-on job and the training is no different. You'll need to learn how to work with metal, read blueprints of weapons and design, learn welding, and much more.
Degree or Certificate in Gunsmithing. There are many ways to earn your degree in order to become a gunsmith. You can enlist in military training, attend a trade or technical school, or find a college that offers an associate degree program for this type of work. Your state and location will often be determining factors for where you are able to get this type of degree or certificate.
To talk with one of our gunsmiths here at ProShots, please give us a call.