We offer hunting firearms and accessories, as well as training classes and support.
Hunting is a popular sport among many people around the country, including locals in Forsyth County, North Carolina. Some hunters prefer to bring home trophies, while others hunt for the meat of deer, elk, bison, birds, and other animals. If you're interested in hunting, our team at ProShots is here to provide the support and assistance you need. Many of our customers are first-time hunters who are looking to get involved in this popular pastime. Additionally, we serve clients who are skilled hunters and are looking to upgrade their equipment.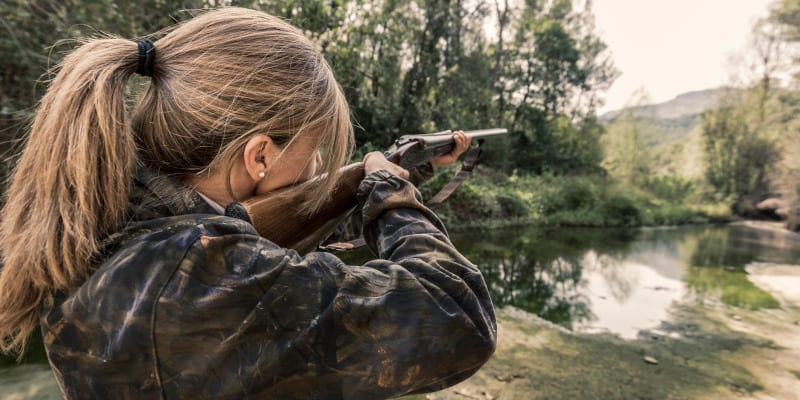 If you're a first-timer, it's important to know which types of guns are best for which forms of hunting. Many hunters use rifles, although certain areas restrict the use of rifles and only allow handguns. If you're hunting birds, you might prefer a different style of gun than you would use to hunt deer or elk. Using the wrong gun on your hunting adventures could be dangerous or just not make the experience very much fun. If you have any questions, don't hesitate to chat with a member of our sales team. We offer hunting firearms and accessories, as well as training classes and support to those located throughout Forsyth County. We also host the NC Hunter Safety Class, which is a required element for getting a hunting license in North Carolina.
In the off-season for hunting, keep your skills sharp by visiting our eight-lane indoor gun range. You can shoot traditional paper targets or have some fun with our various reactive steel targets. We're the only indoor range in the area that allows customers to shoot rifles and AK-47 firearms, which is why we're so popular among hunters who want to keep practicing all year round.
---
At ProShots, we assist hunting enthusiasts throughout North Carolina, including Winston-Salem, Rural Hall, Oak Crest, Walkertown, Tobaccoville, Pfafftown, Bethania, and Forsyth County.