You want to buy a gun to practice with at the range or for hunting, and you're going to come in and visit our gun shop. It's an exciting thing when you decide to make this purchase, and you want to make sure you choose the right firearm to buy. Before you take a trip to our gun shop, make sure you understand the different types of guns to help guide your purchase.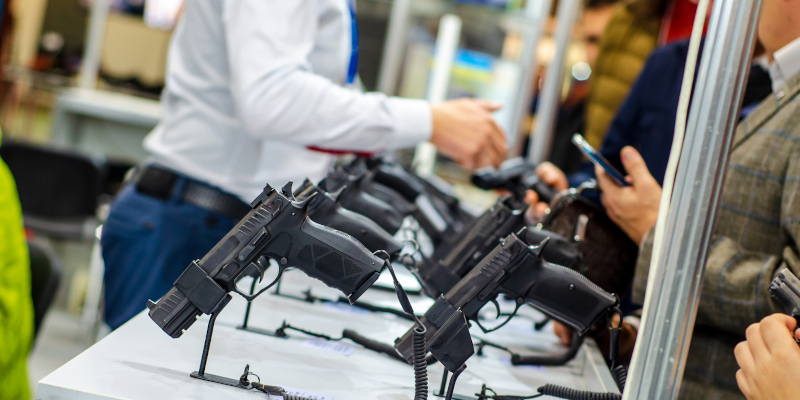 •  Rifles—Are you a hunter who enjoys long-range hunting? A rifle may be the best type of firearm for this hobby. Rifles feature a long, rifled barrel with thick walls that can stand up to high pressures.
•  Shotguns—Shotguns also have long barrels, but they come with a smooth barrel instead of the rifling associated with traditional rifles. This makes the ammunition spin when released. Since a shotgun's barrel will be thinner than a rifle, it cannot handle as much pressure. We recommend purchasing a shotgun from our gun shop if you plan on bird hunting and skeet shooting.
•  Handguns/pistols—These guns have a shorter barrel and are great to shoot if you want to improve your accuracy. The barrels of handguns are designed to handle a lot of pressure. And since they are easier to carry around, they are ideal for self-defense, personal protection, and range shooting.
•  Semi-automatic rifles—This type of rifle self-loads ammunition and then automatically repeats a new round after you take each shot. You do need to manually release the trigger and reset the sear and hammer before you take another shot, however.