Purchase a gun from us complete with expert guidance.
Whether to use for hunting, self-defense, or home protection, there are many reasons to invest in a firearm. At ProShots, we have a variety of guns for sale and can help you find the right one for your needs, whether you are a first-time gun owner or already have several in your collection.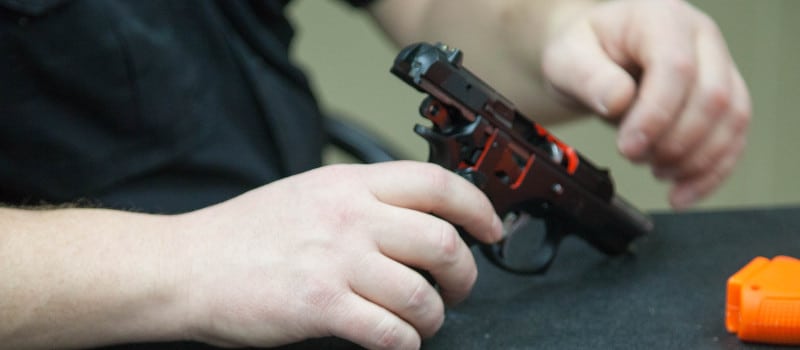 We are known throughout the Bethania, North Carolina area as the place to go to purchase guns and firearms. We believe that purchasing guns for sale should be a lot like purchasing a car – you wouldn't buy a vehicle without test driving it first, and buying a gun is no different. After you peruse our guns for sale and see one you're interested in, you can try it out at our gun range before making a final purchasing decision.
Our selection of guns for sale is impressive, so whatever type you are looking for, we almost guarantee we will have it. We also offer a range of gun accessories for sale to optimize shooting performance, whether in the range or out hunting. Complement our selection of guns and accessories with our excellent customer service and guidance, and you won't go anywhere else when you want to invest in a new firearm.
Come and visit us to browse our guns for sale and see all of the options we offer. You can also call us before you come in to find out if we have what you are looking for.
---
At ProShots, we offer gun sales to customers throughout North Carolina, including Winston-Salem, Rural Hall, Oak Crest, Walkertown, Tobaccoville, Pfafftown, Bethania, and Forsyth County.