We are your one-stop shop for anything regarding firearms.
Whether you are someone who has just one or two firearms and gets in some range time whenever you can, or you are an avid collector and enthusiast, you need somewhere you can go for practice, classes, accessories, and perhaps new firearms from time to time. Here at ProShots, we are a one-stop shop for everything related to firearms. We have customers in the Winston-Salem, North Carolina area who come to us for everything from our wide selection of new and used firearms for sale to our 8-lane indoor range, as well as gunsmithing services and accessories.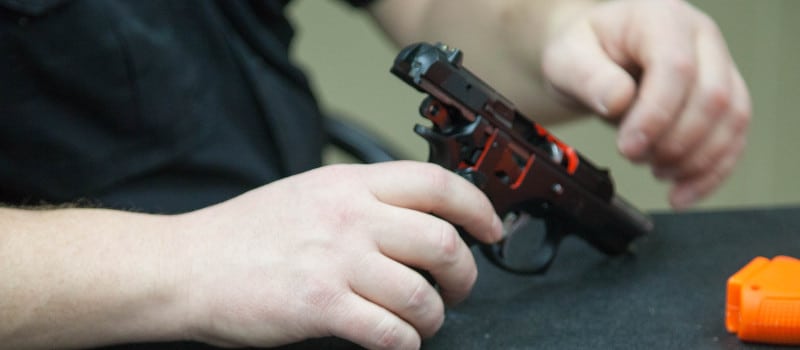 Our indoor range is open to both those who take advantage of our membership program and those who do not. We welcome not only pistols, but shotguns and rifles as well. If you want to shoot a firearm you've never used before, check out our selection of rental firearms. This is an excellent way to "try before you buy."
In order to provide the safest environment for everyone in the store, members will be held accountable for the safe behavior of their guests. Any unsafe behavior could result in the revocation of membership privileges.
Our training classes are second to none, with everything from beginner classes to advanced training. We offer custom and off-site training options. Whether you prefer a one-on-one experience or a group class, we have what you are looking for. We also offer the North Carolina concealed carry class.
Our retail store offers new and used firearms, as well as accessories, parts, and tools. We have an extensive inventory, but if you want something you don't see, let us know and we'll do our best to get it for you.
We have two on-site gunsmiths, both with degrees in the field, armorer certifications, and plenty of experience. They are a treasure-trove of knowledge, so feel free to stop by with any questions you may have about firearms. We look forward to serving your firearm needs.
---
At ProShots, we sell firearms to customers throughout North Carolina, including Winston-Salem, Rural Hall, Oak Crest, Walkertown, Tobaccoville, Pfafftown, Bethania, and Forsyth County.