We're more than just a gun range – we also offer gun sales, repairs, training classes, and more.
Range in Forsyth County – A gun range is a safe place to practice target shooting, but not all ranges offer the same level of service as others. If you're searching for a go-to gun range in Forsyth County, North Carolina, ProShots is the spot. We're more than just a gun range – we also offer gun sales, repairs, training classes, and more. Our shooting range is clean and well-lit, offering easy access to shooters of all skill levels. You can bring and shoot pistols, rifles, and shotguns in our shooting lanes. We're also the only local indoor gun range that allows customers to shoot AK-47 firearms.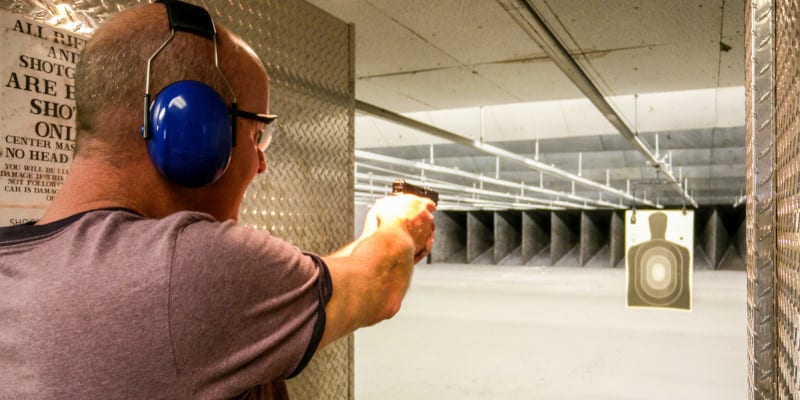 At ProShots, we have a membership program, but you do not have to become a member to take advantage of the benefits of the facility. The shooting range includes eight lanes that go up to 25 yards in length, as well as reactive steel targets at the end of some of the lanes that offer a more interactive experience than the traditional paper target. Our facility includes left-handed and right-handed rifle benches with rifle rests, along with adjustable chairs to keep you comfortable as you practice shooting. If your children are interested in firearms, bring them to our family-friendly facility to learn safe and proper handling (although please keep in mind that no children under age 12 are allowed to shoot on our range).
In order to provide the safest environment for everyone in the store, members will be held accountable for the safe behavior of their guests. Any unsafe behavior could result in the revocation of membership privileges.
If you're just getting into the sport of shooting, you may want to consider enrolling in one of our training courses. We can help train you in the proper handling of a firearm before you head into one of the lanes. Our facility also offers a wide selection of new and used firearms, rental guns, and a full line of accessories.
---
At ProShots, our range proudly serves customers throughout North Carolina, including Winston-Salem, Rural Hall, Oak Crest, Walkertown, Tobaccoville, Pfafftown, Bethania, Greensboro, Lexington, Statesville, and Forsyth County.
Similar Services We Offer: