Our CCH classes are the first step to attaining your North Carolina concealed carry handgun permit.
CCH classes are required for anyone in North Carolina who wants to obtain a concealed carry handgun permit. The course is intended to make you familiar with firearm safety and operation, as well as educate you about the laws concerning the use of deadly force and the statutes on carrying concealed. We stay on top of all changes in the laws and statutes, so that when you take the CCH classes we offer at ProShots, you can be confident you aren't missing any recent changes.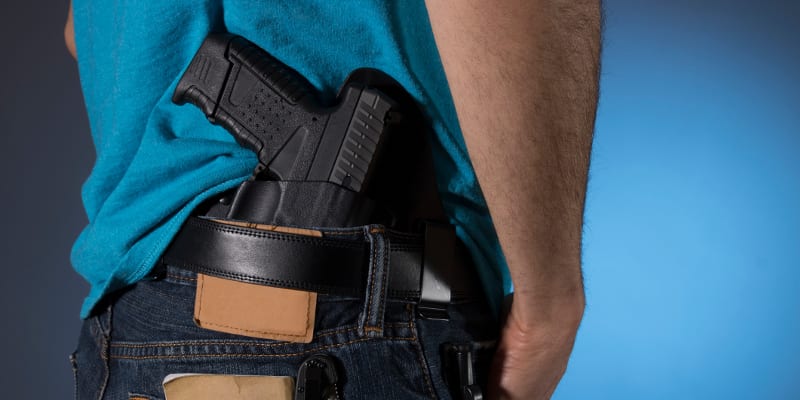 Our CCH classes are the first step in attaining your permit. You will need to complete an eight-hour course, pass a written test, and undertake range qualification with a zero assistance, timed 40-round shooting test with a minimum score of 75%. It is important to note that CCH classes are classroom training only. They do not prepare you for the qualification shoot, but we have you covered there, as well, with our coach to qualify option.
The coach to qualify option includes an hour with an instructor working with you one-on-one. The fee for this option includes use of our indoor gun range, unlimited free rentals, free targets, and a discount on ammunition.
Whether you do just the CCH classes or include the coach to qualify option, your fee includes a one-month individual membership, free rentals during that month, and several training discounts so you can further your firearm training.
In order to provide the safest environment for everyone in the store, members will be held accountable for the safe behavior of their guests. Any unsafe behavior could result in the revocation of membership privileges.
We are proud to provide CCH classes for those in Forsyth County, North Carolina that would like to pursue obtaining a concealed carry handgun permit. These classes are also beneficial for anyone wanting a refresher about state laws. Contact us today to learn more or to get signed up for our next class.
---
At ProShots, we offer CCH classes to customers throughout North Carolina, including Winston-Salem, Rural Hall, Oak Crest, Walkertown, Tobaccoville, Pfafftown, Bethania, and Forsyth County.
Similar Services We Offer: