Our gun store carries a wide selection of the best in firearms and accessories for any purpose.
Whether you are interested in learning to use a gun for the first time or are an experienced marksman who's been shooting for years, you'll want to seek out a gun store. For beginners, the experts at a gun store can offer sound advice on firearm selection and safety that you might not get from other avenues, and for experienced users, a gun store offers the best selection of firearms and accessories to choose from. Whichever end of the scale you fall on, you can turn to our team at ProShots for assistance in finding the right option for your purpose.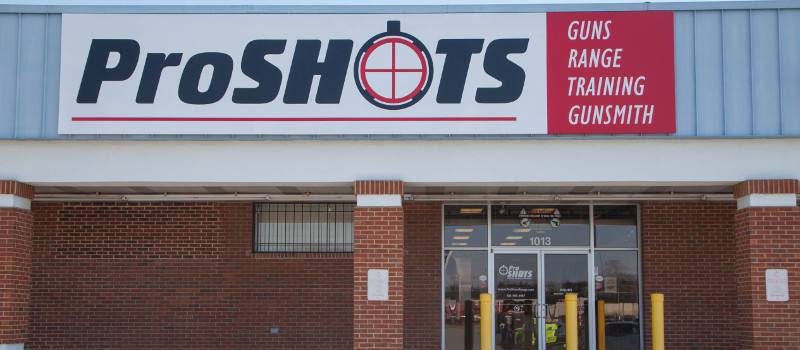 Our gun store offers a wide range of options and is staffed by a team of experts who can help you find exactly what you're looking for. We regularly help our customers find the right firearm for their desired applications, whether they want a gun for hunting, competition, or personal protection. In addition to the gun itself, we can also recommend the best accessories for each model and purpose, as well as proper storage equipment to keep your new firearm out of unqualified hands.
Our team at ProShots understands that the only way to really know how a gun will perform is to try it out, which is why our gun store has a large number of guns available for rent. You can try out a variety of options at our eight-lane shooting range to get a sense of how each one feels in your hands and works with your vision before you commit to a purchase. If you are in the Oak Crest, North Carolina area and are interested in buying a firearm, stop by our gun store for our excellent selection and superior service.
---
At ProShots, our gun store proudly serves customers throughout North Carolina, including Winston-Salem, Rural Hall, Oak Crest, Walkertown, Tobaccoville, Pfafftown, Bethania, and Forsyth County.