ProShots is a one-stop shop for guns, no matter what type you are looking for.
When you're interested in learning more about guns, you may not know where to turn for help. Although a number of online and in-person resources exist, not all of those resources will offer the same level of support and training. It's also important to find a place where you feel comfortable, whether you're shopping for a gun, taking a training course, or shooting. At ProShots, we are proud to be one of Forsyth County's premier gun ranges, but we're much more than just a range. We offer a variety of training classes, including the North Carolina state concealed carry class, and we have an extensive selection of firearms available for rent and purchase.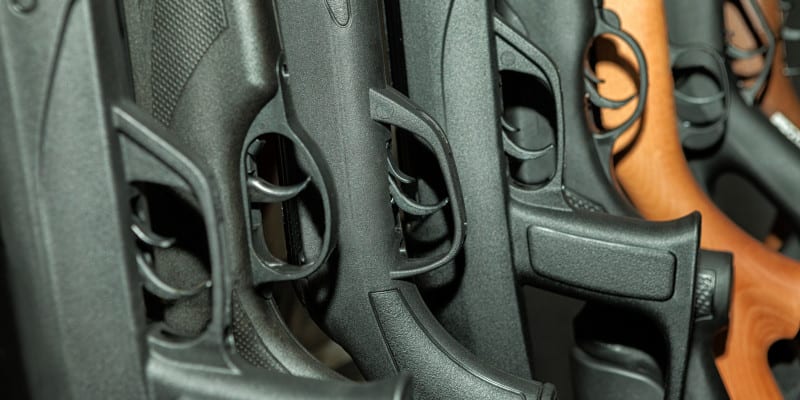 If you're in the market for a new firearm, check out our impressive collection of guns from all the popular brands, including Sigg, Glock, Keltec, Smith and Wesson, and many more. We also accept qualified guns on trade and consignment, or we may offer you cash to purchase your qualified firearm. Our expansive gun store also carries a full line of firearm accessories, such as concealed carry purses, parts, tools, magazines, holsters, optics, ammunition, and many other items. In addition, we offer a wide range of gunsmithing services, handled by two on-site professionals with a wealth of experience and degrees and certifications in the field.
ProShots is a one-stop shop for guns, no matter what type you are looking for. We offer the support and resources you need to get more familiar with and comfortable around guns. You can also take advantage of our eight-lane indoor gun range. We look forward to seeing you soon!
---
At ProShots, we sell guns to customers throughout North Carolina, including Winston-Salem, Rural Hall, Oak Crest, Walkertown, Tobaccoville, Pfafftown, Bethania, and Forsyth County.
Similar Services We Offer: