Build confidence with a self-defense training session.
North Carolina has very clear guidelines about carrying a concealed firearm for self-defense. If you are considering carrying a firearm, it is imperative that you do so legally. You will need to pass a Concealed Carry Handgun (CCH) class like the one we offer here at ProShots.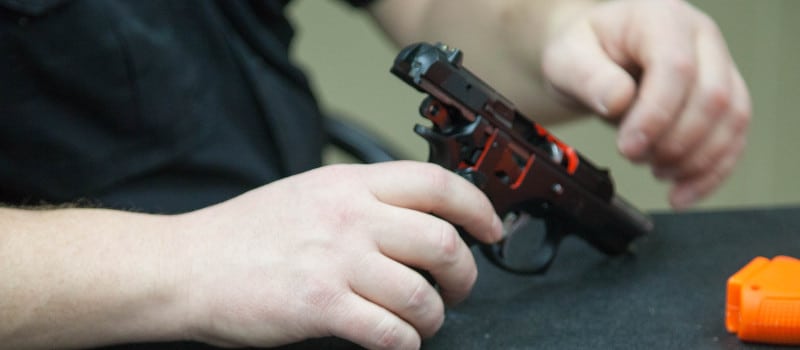 We offer several options for this class. You can complete it all in one day, or you can split it into a couple of sessions. If you have never shot a gun before, you will need to learn basic firearms safety and handling before you begin considering carrying a gun for self-defense. The CCH class will also include important information about the current legal rules to conceal carry, safety considerations, presentation techniques, and more.
Our expert staff at ProShots can also help you with selecting a firearm that matches your intended application, the strength and size of your hand, and more. We also offer a variety of accessories, different types of ammunition, and specialty items like purses specially designed to support concealed carry guns, making it easier than ever to carry a gun for self-defense.
Our onsite shooting range allows you to try before you buy. You can choose from a selection of rental guns to try out some different options before you decide which one is the best investment for your unique needs and situation.
Call us today to discuss your self-defense needs. Whether you are looking to purchase firearms or sign up for a class, or if you need the services of our in-house gunsmiths, we want to be your family-focused, one-stop shop for everything firearms-related.
---
At ProShots, we offer self-defense classes to customers throughout North Carolina, including Winston-Salem, Rural Hall, Oak Crest, Walkertown, Tobaccoville, Pfafftown, Bethania, Greensboro, Lexington, Statesville, and Forsyth County.
Similar Services We Offer: